Should You Buy A New Or Existing Home Part 2 Of 2
Should You Buy a New or Existing Home?
Get more variety and established neighborhoods with an existing home
Existing homes are those that have generally been built and lived in between the 1920's and 1970's. With existing homes, you will get more variety in home styles, as different types of construction have gone in and out of style throughout the decades. Within one neighborhood, you may be able to find a mix of different styles like Victorian, modern Tudor cottages, tract style, ranch or split-ranch, or contemporary homes.
Existing homes are situated in established neighborhoods, which may have more amenities nearby that a new home in a brand new subdivision may not have. Your new neighborhood may have restaurants, cafes, and boutiques within walking distance.
You might also have access to more supermarkets, dry cleaners, discount stores, and gas stations nearby. An established neighborhood might have a nice park, running path, or playground for the kids to enjoy. You might also be closer to a library or the post office.
Resale homes can be a less expensive purchase
If you're considering a resale home, you may be able to get into a beautiful, unique property at a lower purchase price than a new home.
There are many more resale homes available than there are new homes — according to the National Association of Homebuilders, about 10 times as many. With such a large pool to buy from, the market for resales can be more competitive. You may have more room to negotiate the selling price of the home. With a brand-new construction, you won't likely be able to have the same kind of negotiating power.
Before putting a home on the market, sellers often make home renovations or remodel parts of their homes to make them more attractive to buyers and to be able to potentially increase the list price. If the resale home has a brand new, modern kitchen, an updated bathroom, or even a new roof or upgraded windows, you could end up getting a home that's comparable to new construction without having to pay the potential more expensive new-home list price.
Existing homes have already been inspected at least once on the last sale, so you will know about any potential structural problems or repairs that have been made on the home. Knowing the track record on your potential home will help you avoid purchase mistakes—you're much less likely to end up with a property that has a rotting roof, dangerous electrical wiring, or a crumbling foundation. With a new home, you could end up with incomplete construction or major issues that you didn't know about because they weren't yet documented.
What you need to do to make a good resale purchase
Before you go too far down the road to a purchase, you can protect your purchase by first having the home inspected. A good home inspector will document all flaws, no matter how small they appear. If the inspector finds any major problems, like foundation cracks or leaky roofs, you may be able to counter offer and get the seller to either fix it or reduce the selling price.
Even if the inspection doesn't uncover any major issues, you will need to expect the unexpected. Older homes will eventually need replacement appliances, a new air conditioning unit, or a plumbing repair. As long as you know that before you buy a resale home, you can plan for surprise repairs.
With an older home, you may want to eventually remodel parts of it. Will you be happy living in your house while you're doing major work on the living room or the kitchen? If you know that it would disrupt your lifestyle too much, you may want to consider whether you really want to buy an older property.
Whether you choose to buy a new home or an existing home, the best way to get started is to speak with your trusted real estate professional. We will have access to both new properties and resale homes that may fit your goals, and will know which neighborhoods will serve your needs.
Nashville, Brentwood, Franklin Properties for sale Dianne Clayton
Exit Realty of the South 701 President Place Suite 150 Smyrna, TN 37167
615-207-0037 Cell 615-220-0700 Office
Each Office Independently Owned and Operated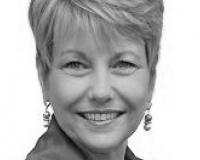 Author:
Dianne Clayton
Phone:
615-207-0037
Dated:
March 16th 2018
Views:
786
About Dianne: ...